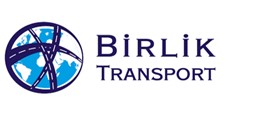 Road Transport

BIRLIK ROAD AND SEA INTERNATIONAL TRANSPORT is by your side with Road Transport in all your imports and exports, thanks to its wide network of agencies and its contracted warehouses abroad, between the Europe-Middle East-Turkic Republics corridor! In addition to our Complete * Transportation and Project Transportation, we offer our customers the most suitable solutions in the field of Road Transportation with our weekly regular Partial * Transportation Services. We deliver your products safely to their places with our expert team in road transport, our operational experience, our route knowledge, and our reliable suppliers. You can contact us for all transportation services you may need for Road Transport.
Complete Transportation: FCL: Full Container Load / Full Container Load
Partial Transportation: LCL-Less Container Load / Partial Container Load: The process of transporting loads of different customers on the same route with the same vehicle.
Handling: Stacking, relocating, transferring from large containers to small containers, renewing or repairing the containers, venting, sieving, mixing and similar operations without changing the original characteristics of the goods under customs supervision.
Our Featured Services:
Complete Transportation
Regular Partial Transportation to the Middle East and Turkic Republics
Project Transportation
Express Transportation (Minivan)
Heavy Load Transportation (Lowbed)
Transportation with Frigo Vehicles
Indirect Transit in Turkey
Integrated Airway, Seaway, Railway Transport with Road
Domestic Transportation and Distribution
Storage Services