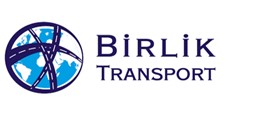 About Us
I have worked as a manager in international shipping and foreign trade companies for 26 years. Now I had the idea that it is time to establish my own company and I always had a recommendation from my business partners why you do not want to establish your own company. As of, we made the setup.
---
Our company is able to respond to service providers who can rapidly adapt to the needs and changing conditions, produce creative and constructive solutions on time with high quality and low cost, in our world where national borders in trade between countries have disappeared. For this purpose, the BIRLIK ROAD AND SEA INTERNATIONAL TRANSPORT , which started to serve in the international transportation sector in 2021, has quickly gained its respectable place in the transport sector in the unlimited world of international trade with the 'unconditional support of you', with the globalization of world trade and the process of countries gaining an entrepreneurial structure for industrial and foreign trade. . Being aware of the responsibility we take on import and export transportation, which is one of the most important steps in international trade, we carry it with great honor.
Our company, with its staff specialized in highway, seaway, airline, railway and MULTI MODAL transportation modes, provides a whole of transportation, import / export, storage, overseas distribution services to our valued friends. Our company, with its strong organizations and foreign agency network, can offer alternative transportation models even in third countries when necessary, in order to ensure faster and more reliable transportation processes.
Logistics, which is one of the cornerstones of our country's economy today; It is in a constant motion. Accordingly, systematic "development and being open to innovations" is one of the main principles of our company. BIRLIK ROAD AND SEA INTERNATIONAL TRANSPORT, Import and export shipments are aware of the responsibilities of "picking up from wherever you want and delivering them to your desired address safely, seamlessly and on time" in line with your instructions. Our company, which offers quality service to its customers by combining minimum fee with optimum service, has achieved this success entirely with its own equity without any foreign capital participation.
Regular export / import, complete and partial transportation to Middle East, Middle East, CIS countries, Turk Republics,
Out of gauge project shipments,
Transit transport,
Freight transport organization by rail,
Complete and partial transportation from Europe and Balkan countries to the Middle East, Central Asia and Turkic republics,
Container transport to all ports by sea (round - trip FCL / LCL),
Seaway open freight transport,
Bonded storage (with our contracted warehouse), Export storage (our warehouse is 100% insured)
Insurance,
Customs clearance (with our contracted partner),
We are committed to maintaining the quality and reducing your costs in today's conditions, with our staff who adopt professional analytical solution as a principle, BIRLIK ROAD AND SEA INTERNATIONAL TRANSPORT CO, which offers the services we have listed with high quality LINE and AGENCY NETWORK.