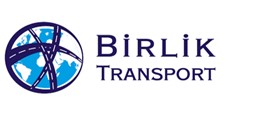 Storage Services

As BIRLIK ROAD AND SEA INTERNATIONAL TRANSPORT CO, we offer Storage Services as well as Highway, Airway, Seaway and Railway transportation in parallel with our aim to provide comprehensive service to our customers. We are at your side whenever you need storage service so that you can make your domestic or international shipping services smoothly.
Warehouse management, one of the most important links of logistics processes; It brings many advantages such as reducing the logistics cost and therefore the product cost. We maintain our Storage Services with expert staff, advanced technology, know-how and comprehensive infrastructure in order to ensure that our customers from different sectors save both time and costs. Considering the changes in needs over time, we also make storage management specific to the changing situation.
Our company offers both advantageous and safe service with our expert team and correct methods in Palletizing, Packaging and Handling, as in every field. Our warehouse in our logistics storage center in Ataşehir has fire safety and warning systems, ventilation systems that provide continuous fresh air circulation, insurance applications against accidents and natural disasters.
Our Featured Services:
Warehouse space management and Optimization
Cost and time management according to variables
Stock Control Management
Order Tracking Application
Order Based Handling *, Packaging, Packaging Services
Local and Micro Distribution Applications